We are one of Europe's leading creators and producers of automotive-themed television programming. We unite the production, purchase and sale or licensing of moving image content with the operation of global TV channels, online and mobile streaming services under one roof.
Our team consists of creative minds from diverse backgrounds, who all have one thing in common: We are fueled by the passion for entertainment and the automotive world.
Whether you are a school leaver or professional, student or graduate:
We are looking for people who want to create and make a difference.
We are looking for people who work and act with passion.
We are looking for people who rethink the existing.
We are looking for people who always strive to find the best solution for our challenges.
OUR CULTURE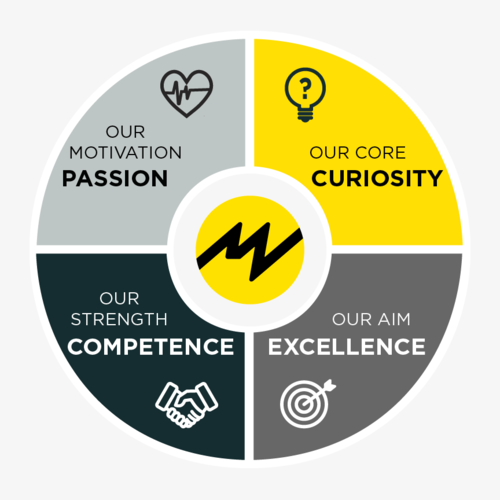 Passion: We are committed in heart and mind and passionate in all that we do. Passion and enthusiasm contribute to our go-ahead spirit and fuel our efforts to find the best solutions every single day.
Curiosity: We pride ourselves in having a tireless curiosity to drive to explore new grounds and take new and unknown roads.
Competence: We stand out for many years of experience and expertise in the field of automotive, mobility and entertainment.
Excellence: We are committed to excellence and constantly raise the bar on our performance to stay ahead of ever rising customer expectations.
OPEN POSITIONS